PROTECH cooling towers PCF-Series The Cross Flow Cooling Towers is designed for industrial medium/high temperature water cooling requirements. We have designed cross flow fills and 'V' bar wooden bars for the uniform water distribution. In this series we have induced draft heavy fan we are using gear box/direct driven motors. The cross flow cooling tower outer body FRP segments and the structural support all are GI and water spray by gravity nozzles.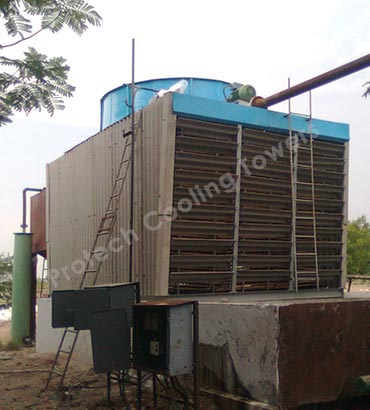 PCF-Series we have designed these cooling towers specially for higher applications as well as higher temperature with high temperature difference.
PCF-Series all the designed structurals is heavy and sturdy it takes more strength compare to the other market quality it produce high performance in design and long run.
PCF-Series it's easy to install at your industry because it is made by modules and trial assembeled at our factory.